Build Skills with our trainings
Sign up now!
Address
KosovaLive
Pallati i Shtypit
Media Aneksi II
Prishtina, Kosova 10 000
Email
info@kosovalive.org
kosovalive.social@gmail.com
Phone
+383 38 248 276
+383 38 248 277
+383 49 55 88 11
+383 44 73 00 00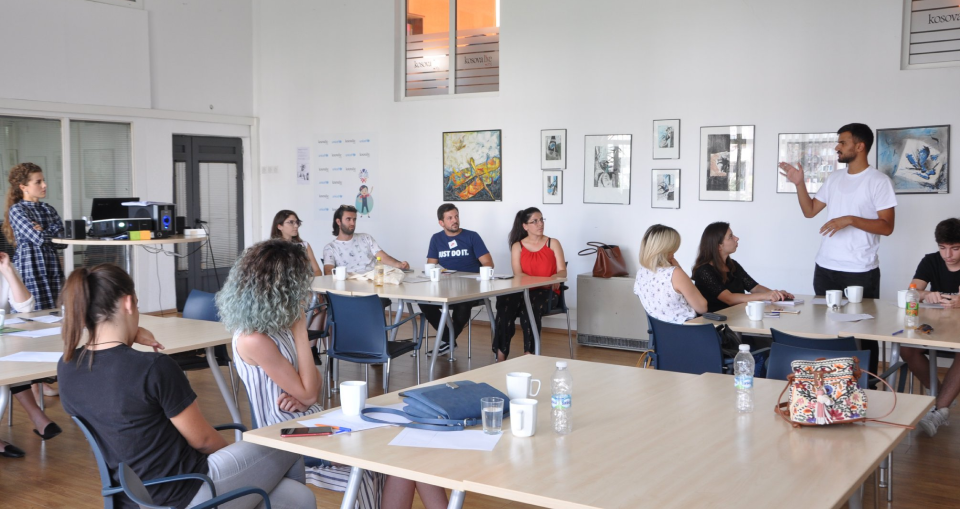 KIMDE HUB
We are located in the media complex in the center of the capital city of Prishtina. What once used to house the first Albanian newspaper Rilindja, now is the Governmental building and we are right close to it. Our grand townhouse ceiling conference room, which can house up to 60 people sitting is an appealing venue for hosting debates, conferences, screenings and civil society gatherings. The conference room is highly attractive and fit for art exhibits. Currently graphic and photography art pieces are exhibited from local artists. Our function space is available for hire and ideal for any event you want to host. Contact us for more information.