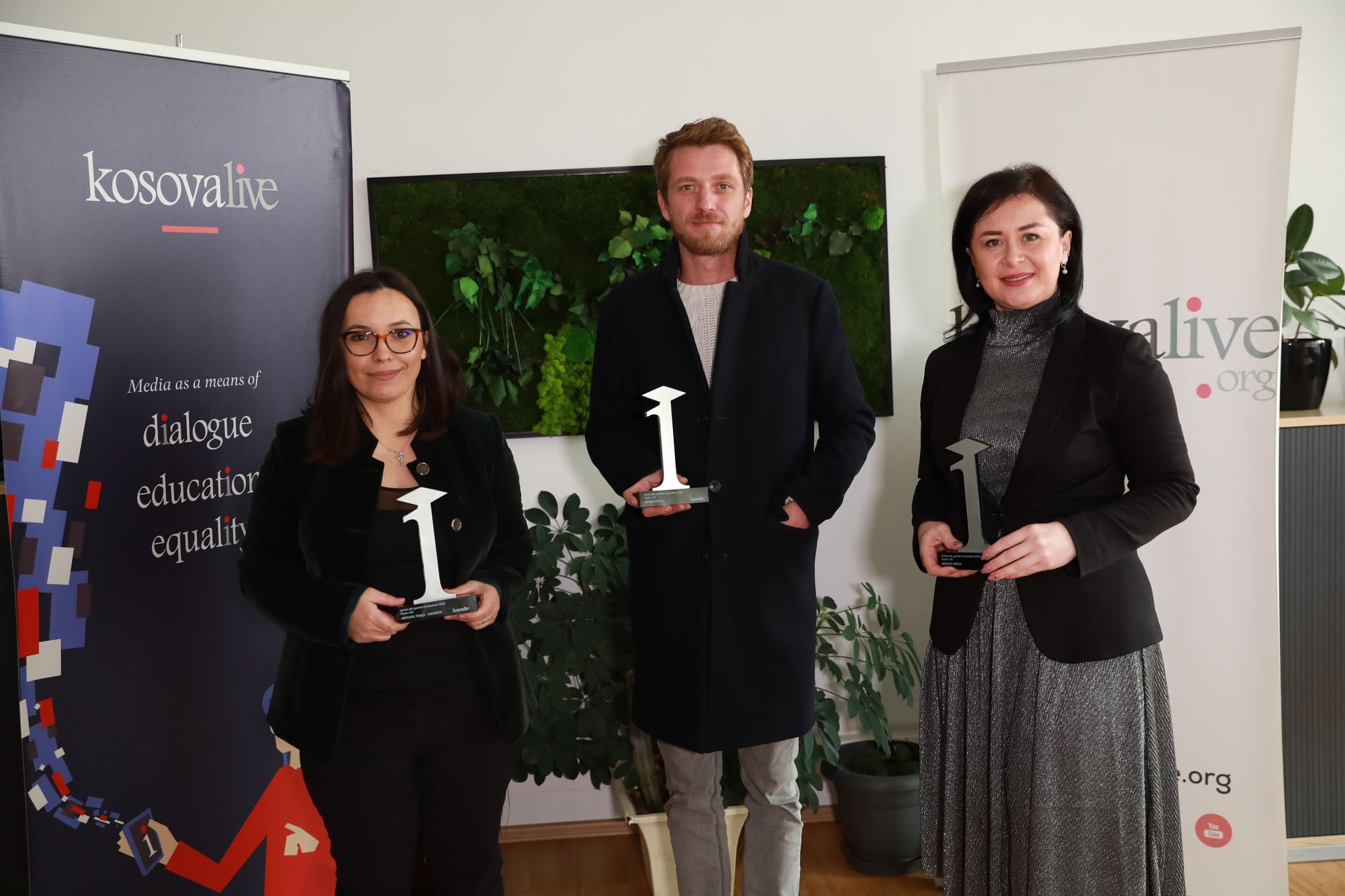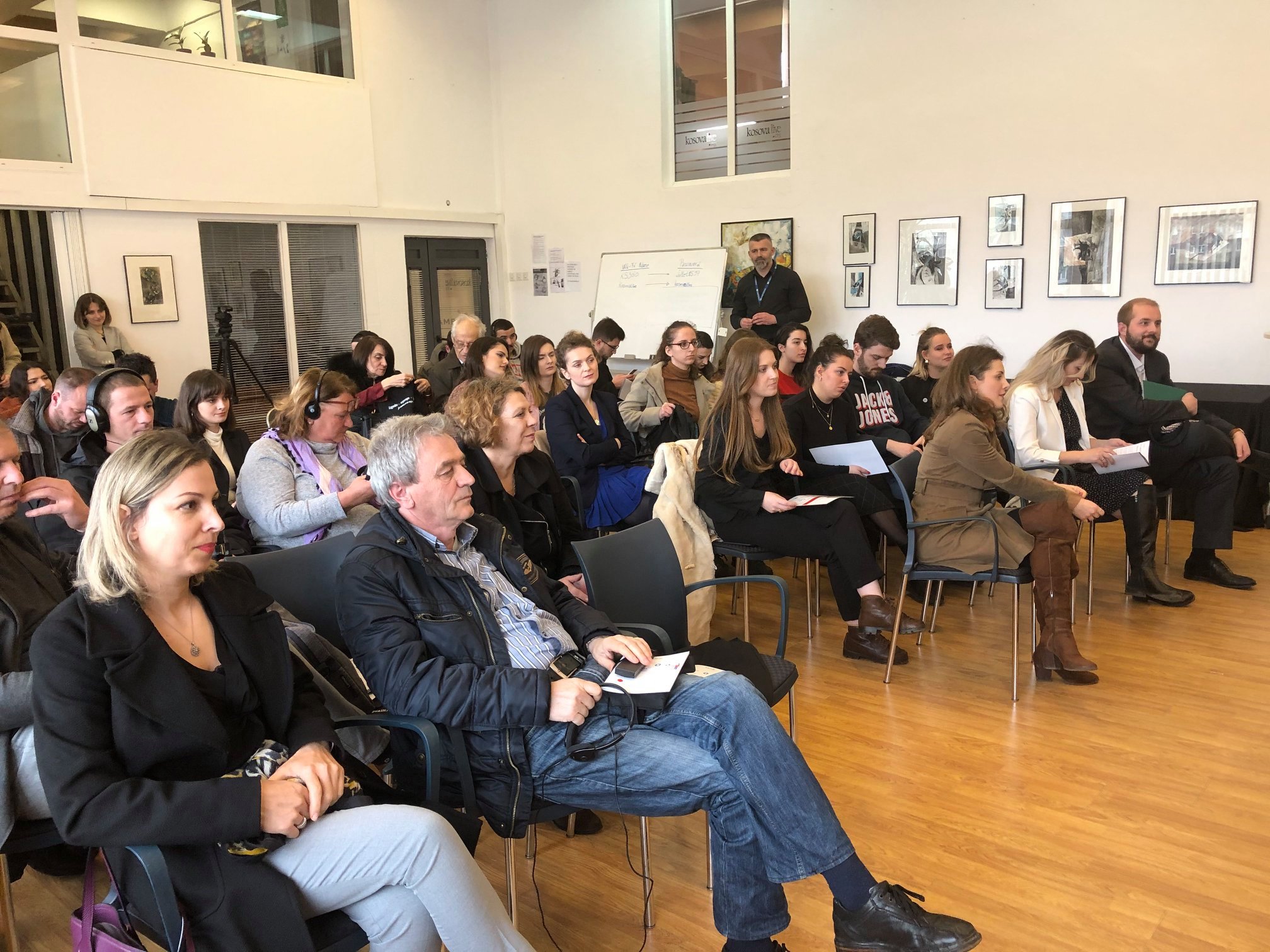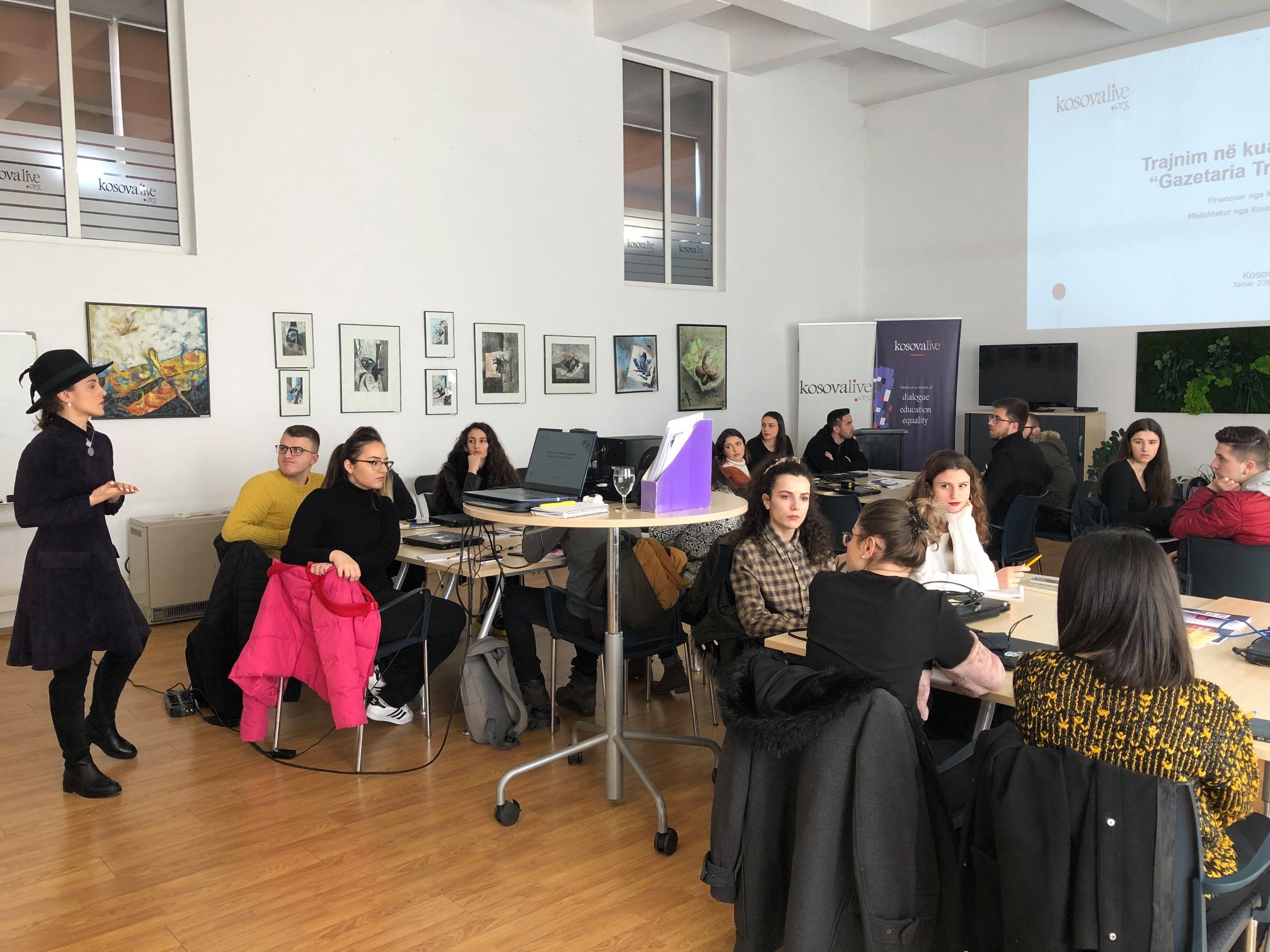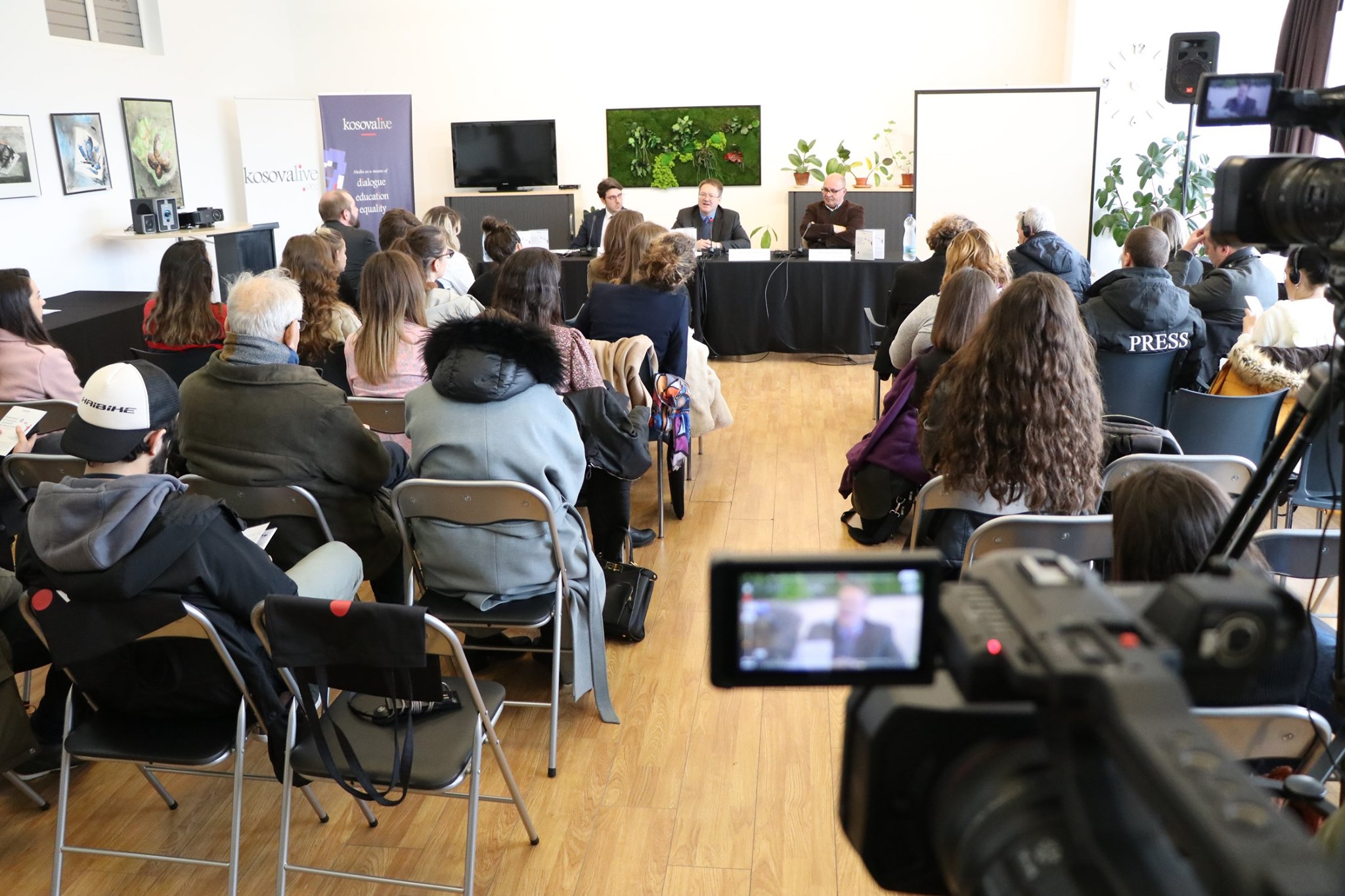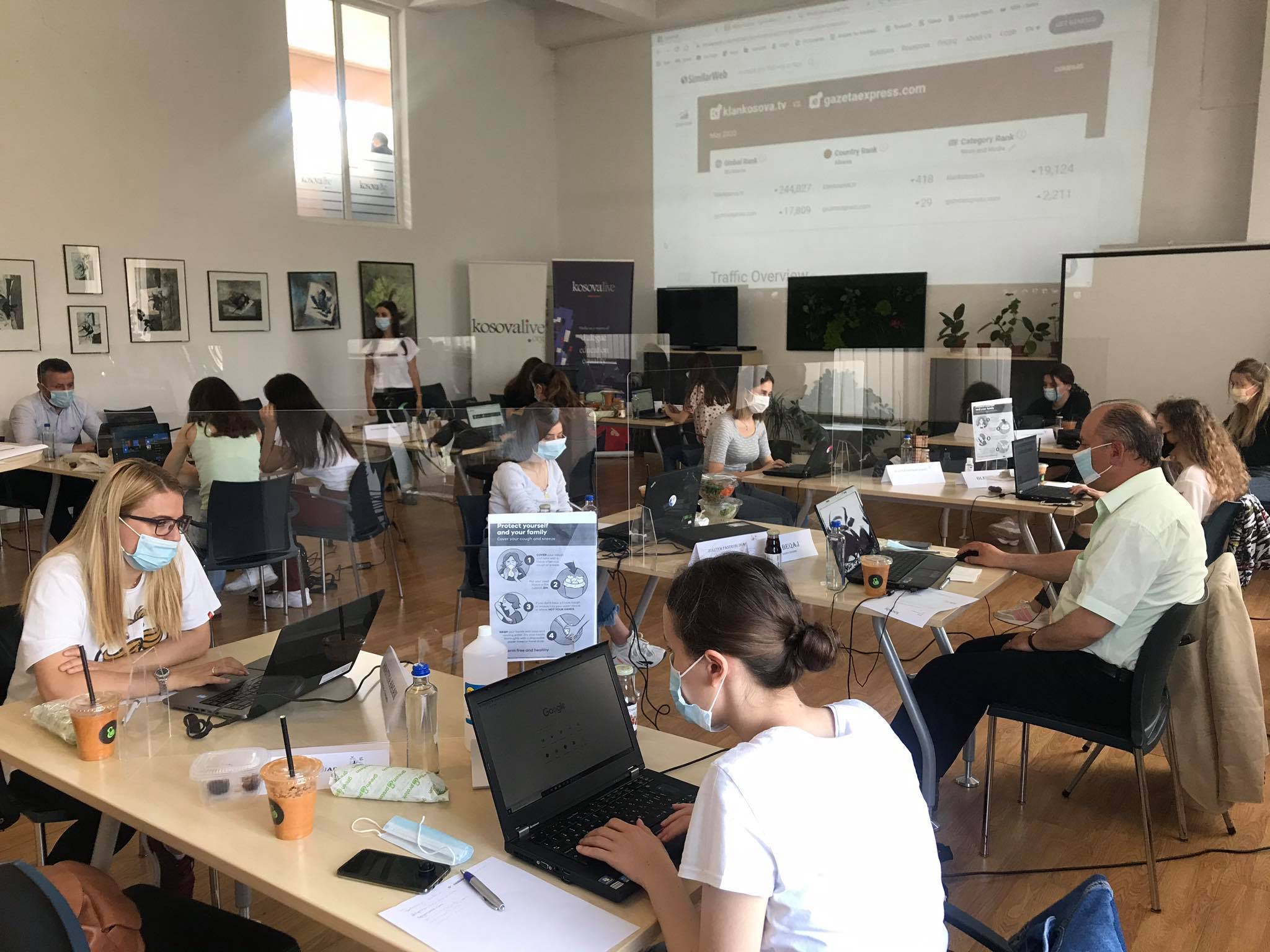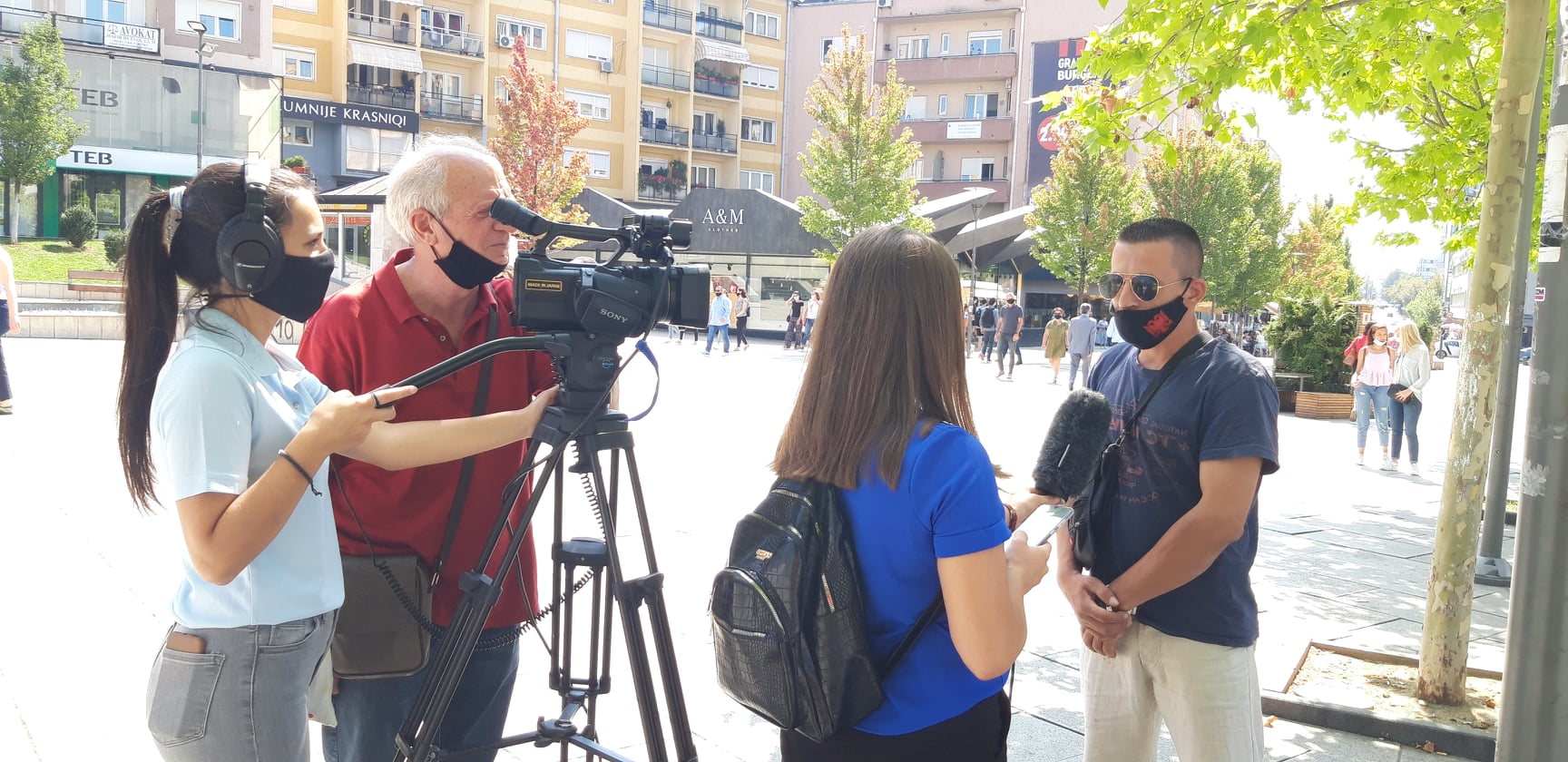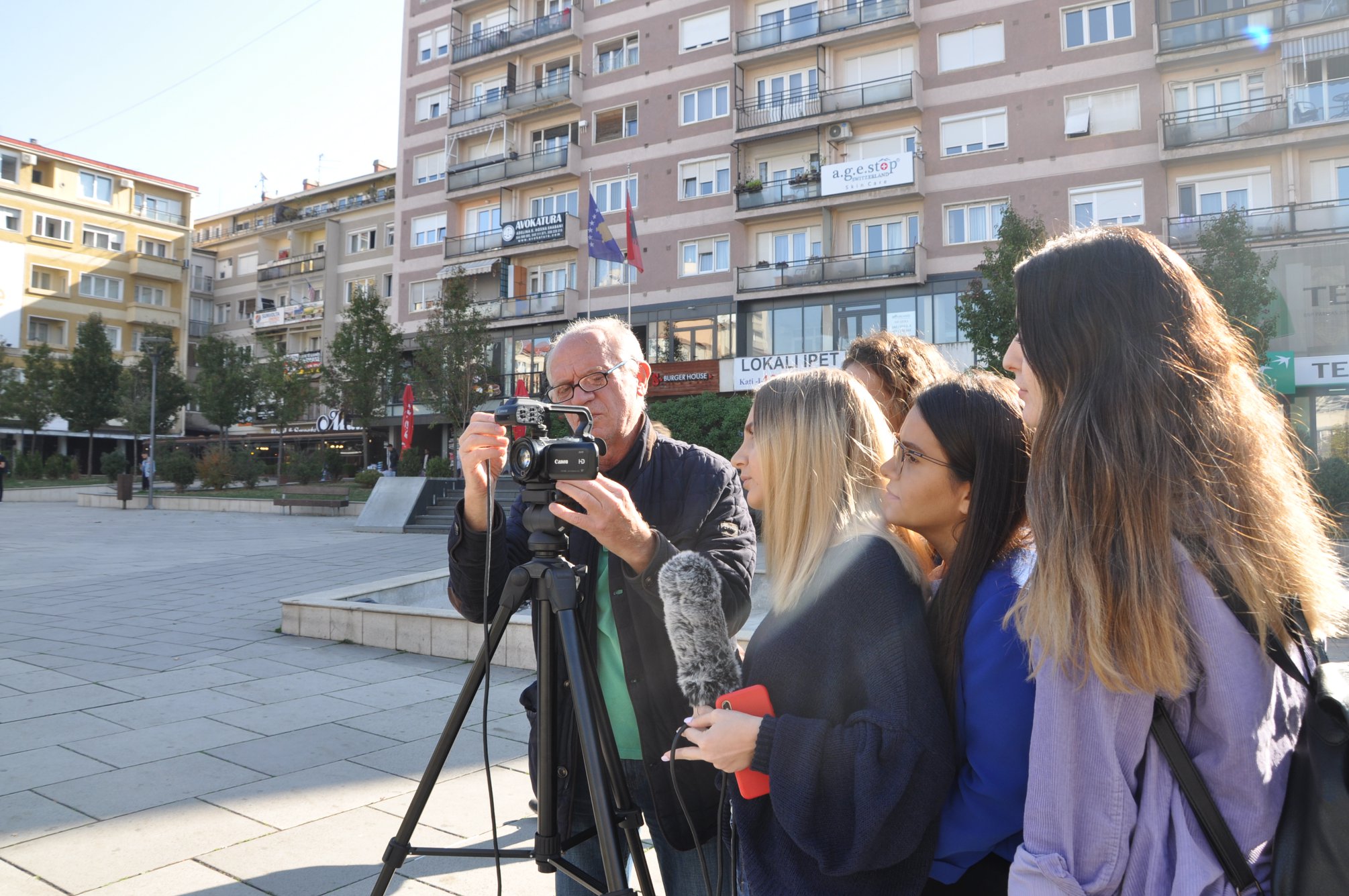 Media as a means of Dialogue:
Designing projects that relate to using media as a means of dialogue between interethnic communities within the country and the region, KosovaLive works in building long lasting understanding, cooperation and peace.
From high level Kosovo-Serbia forum, involving politicians, journalists, community leaders and other dignitaries, to journalist conferences and exchanges, KosovaLive has been a leader in breaking the ice in inter-ethnic communication, ever since the early days of post war.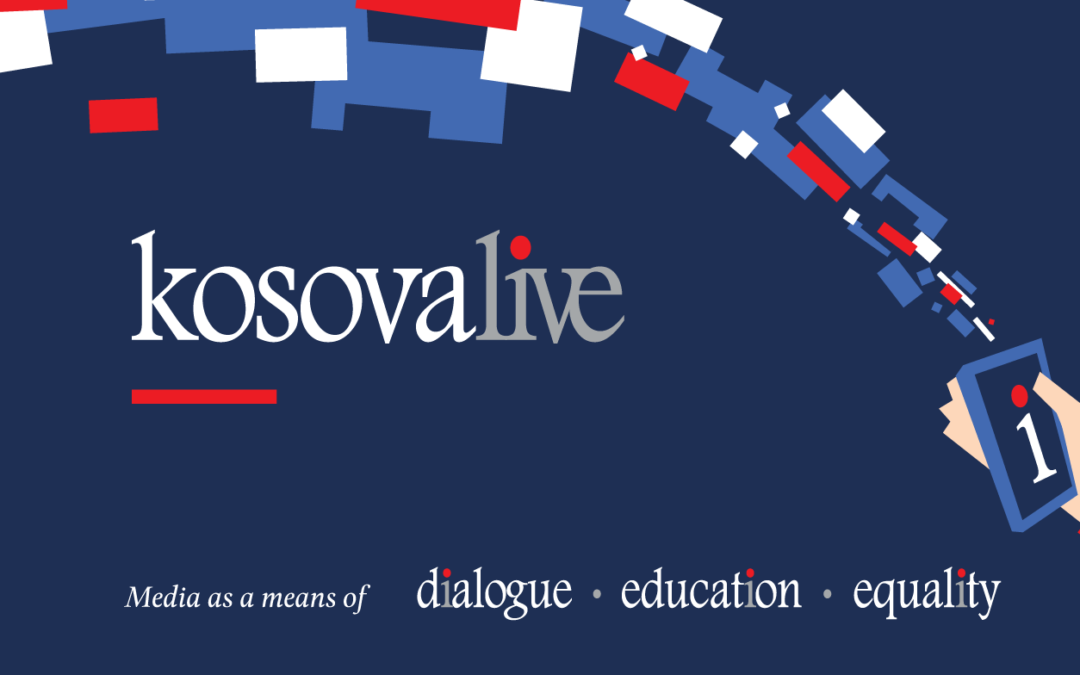 Summary report on the quality assessment procedure in Kosovo Date of publishing of the call for applications:May 22,2020 Amount of each grant: £3,000 Deadline for submitting applications:June 8, 2020 Number of received applications: 5 Number of received applications found eligible for quality assessment: 5 The selection committee, comprised of...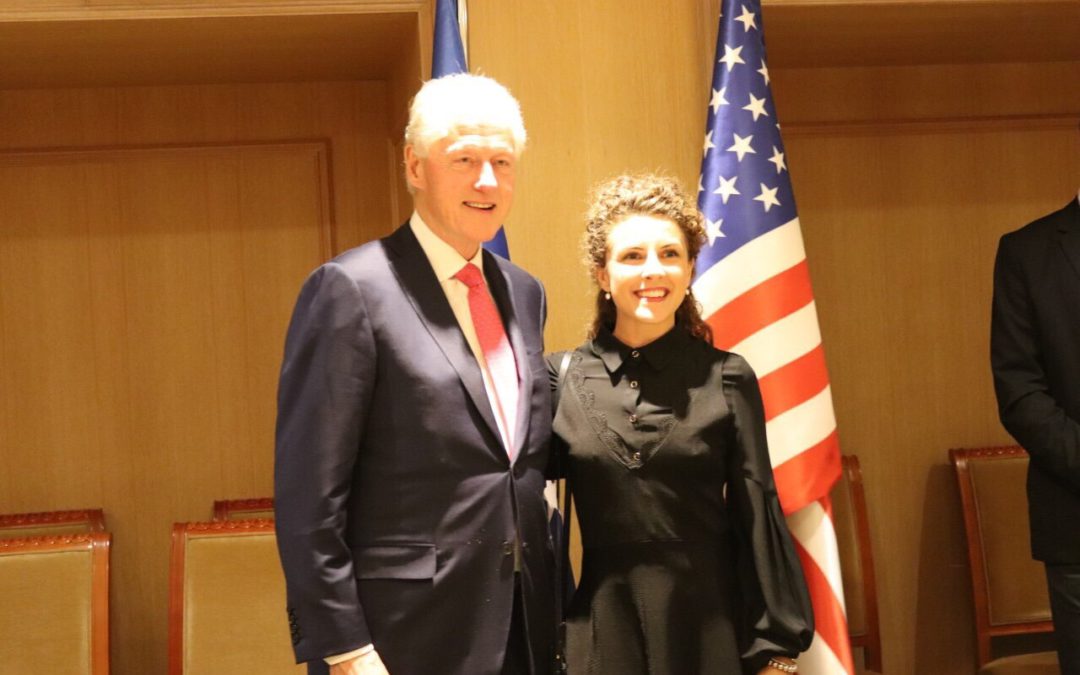 During the civil society meeting with president Bill Clinton in Kosovo, Annea Hapciu from KosovaLive talked about the organization's work in the last two decades, using media as a means of dialogue, education and equality.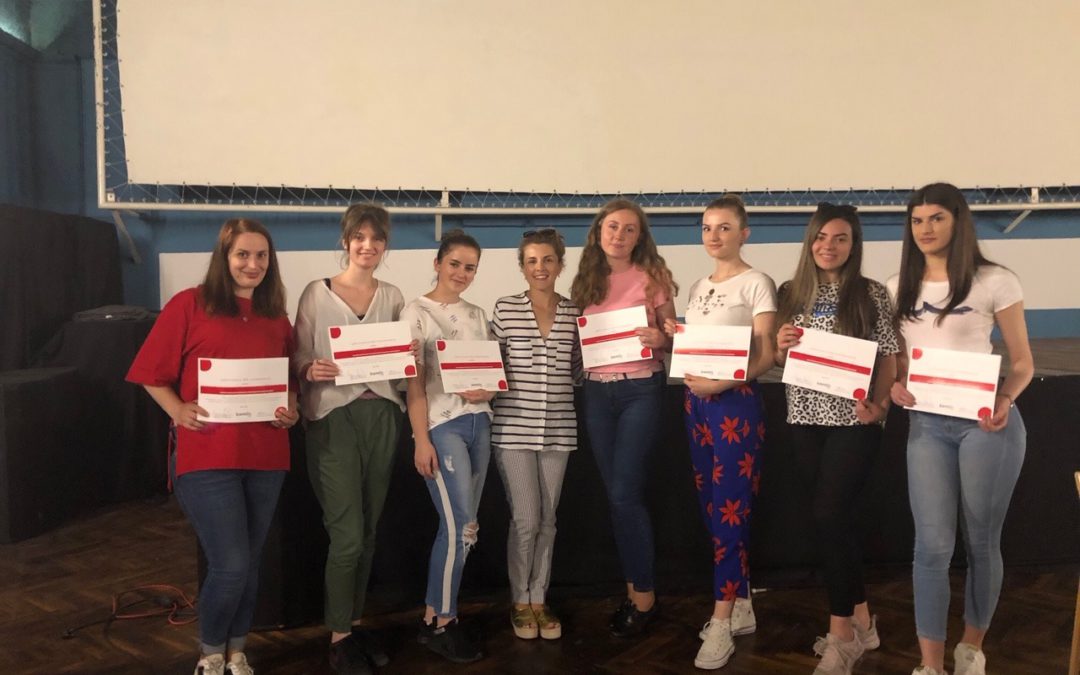 We held a workshop in Media Education with teachers. The workshop aims to equip teachers with methodologies, through which they can challenge their students to identify, manage, report and eliminate fake news. With the development of technology it is becoming everyday more challenging to evaluate news and information and through these workshops we are trying to prepare teachers to become more effective in teaching students on how to protect themselves from desinformation.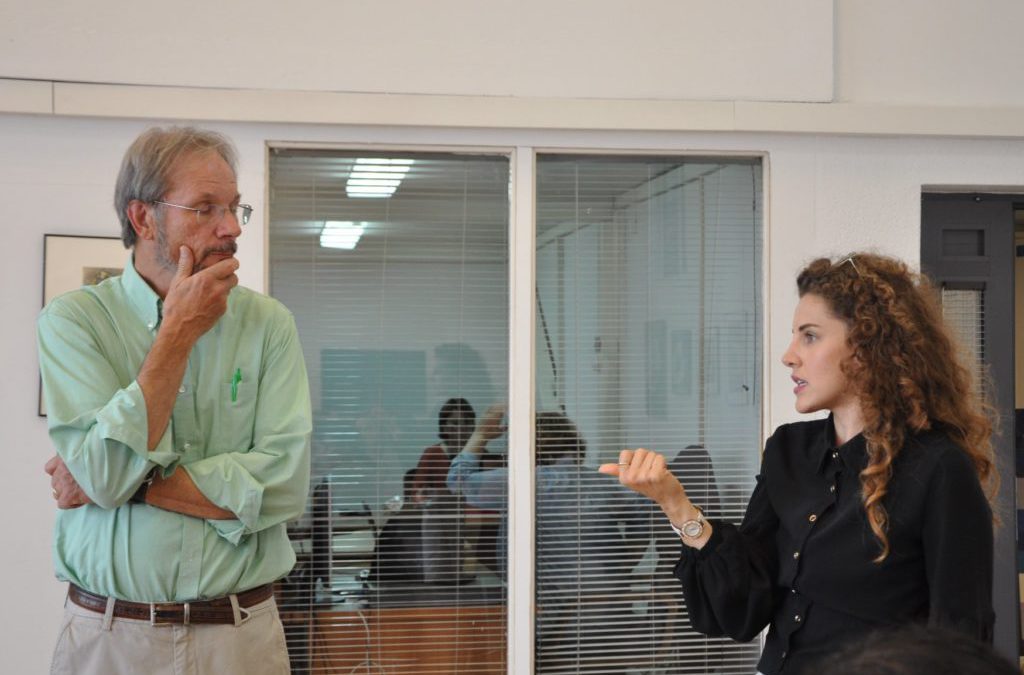 Richard Campbell, award winning author, producer, educator, and founding member of KosovaLive's and Miami University's exchange and internship program held a presentation about crisis in journalism and parallels that can be drawn between the situation in the U.S. and in Kosovo.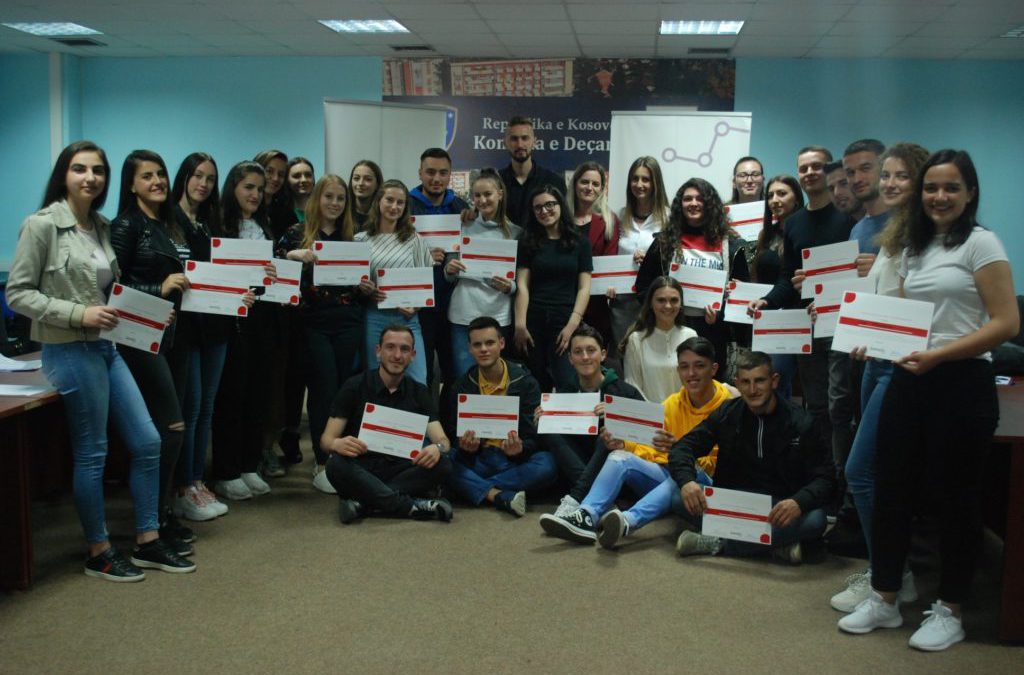 "Fake news is like ice, once it comes in contact with the heat of the truth it melts quickly and suddenly evaporates."
― Oche Otorkpa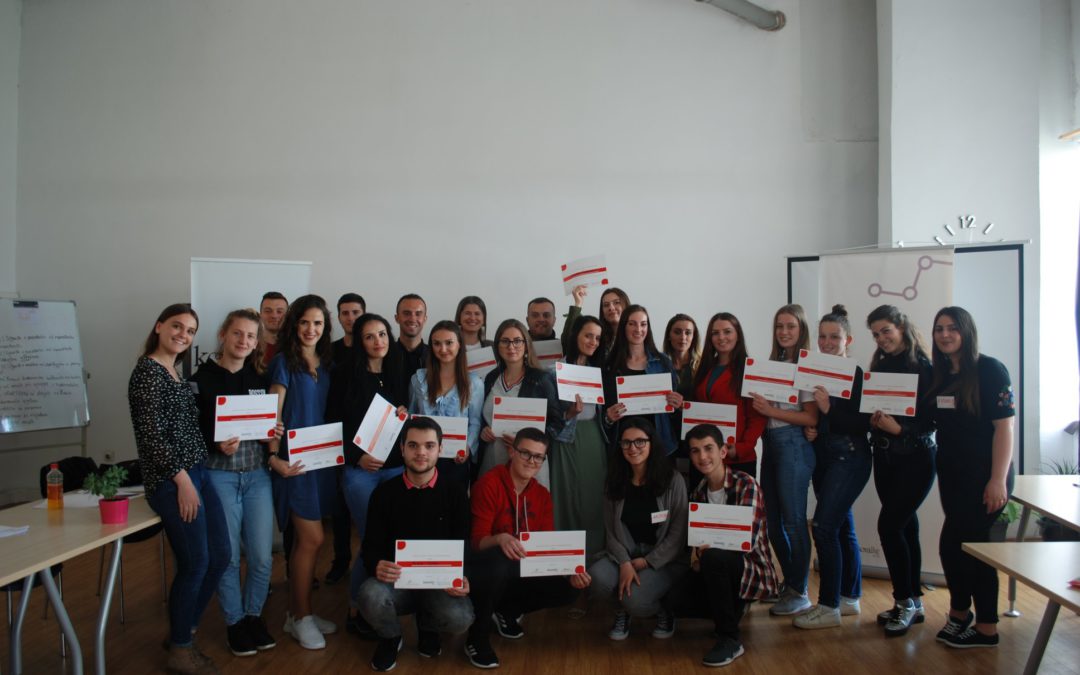 "Fake news is a big thing in the field of Social Media Journalism. Fake news can be as simple has spreading misinformation.or as dangerous as smearing hateful propaganda." – Fabrizio Moreira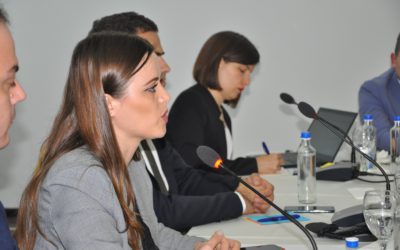 At the World Bank Kosovo`s Youth Employment Conference, Liridona Berisha presented the successes of the Educational Bureau GlobalGirl Media Kosova, and talked more about the shared internship opportunities at the bureau. She talked about the skills and the experience she gained within the bureau and about the general work of the bureau.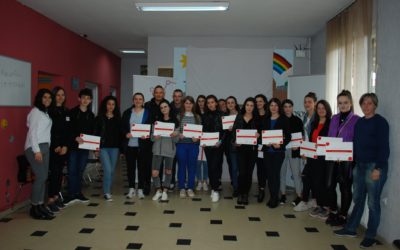 More than twenty youth from Kaçanik partook in our Critical Media Literacy workshop held at youth center "Shtepia e Shpreses" – in Kaçanik, who had the opportunity to analyze, evaluate and discuss the manner in which news is created and how it effects society. They reviewed the types of fake news, manners in which we ca fight fakenews, they took a quiz, where they had the chance to test their knowledge about fake-news, they analyzed case studies with fakenews and those that are unbiased.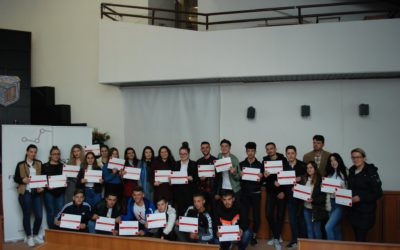 More than twenty youth from Viti partook in our Critical Media Literacy workshop held at "Gursel e Bajram Sylejmani" Cultural Center in Viti, who through the explanation of the curriculum and various case studies that help in identifying fake news had the opportunity to be informed about the presence of fake news in our country and its negative impact.
It is a step by step algorithm, developed as a result of trainings and workshops with journalists across the region, designed to provide practical guidance in cases when suspicion information needs to be verified.
By utilizing human centered design methodologies like design thinking, #KosovaLive staff, is working with OSCE – The Organization for Security and Co-operation in Europe, local governmental officials, civil society organizations and citizens of various municipalities around Kosova, to enhance public participation and engagement in public hearings.
Providing independent and unbiased news, has been KosovaLive's main aim since its establishment in 2000. Our work has never been more important than now, when we are susceptible to the brunt of disinformation and propaganda in the form of fake news every second. Anyone is susceptible to fake news, yet the most vulnerable are persons who do not have access to opportunity and education.
Online Reach
Tens of Millions
Online Readership and Viewership
1,000,000+
Online Reach
Tens of Millions
Online Readership and Viewership
1,000,000+
Online Reach
Tens of Millions
Online Readership and Viewership
1,000,000+